Carbon-carbon composite material is a material made of high strength carbon fiber and carbon matrix after the process of graphitization, it can be widely used in various types of structures, heaters and containers under high temperature environments.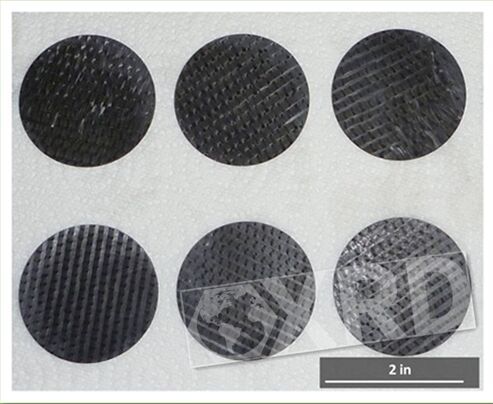 Compared to graphite materials and other materials,What are the main advantages of carbon-carbon composites material?
1)High intensity (five times stronger than steel);
2)High temperature resistance (still maintain excellent mechanical and electrical properties at 2000 ℃);
3) Thermal shock resistance;
4) Low thermal expansion coefficient;
5) Small heat capacity;
6) Low density (1.7);
7) Excellent corrosion resistance and radiation performance.
It can be mainly used in industries such as aerospace、auto industry、chemical, textile and machinery manufacturing and medical field etc.