Continuous Casting Graphite Mould
Continuous casting is a casting method used in high volume production of metals with a constant cross-section. The method uses an open ended graphite die which is surrounded by a copper jacket. Through which is poured molten metal. The graphite mold is typically water cooled. This allows the molten metal to solidify within the die, the custom solid metal form is then extracted from the mold and pulled/passed through rollers and water sprays. This process removes the heat from the metal, and gradually solidifies it.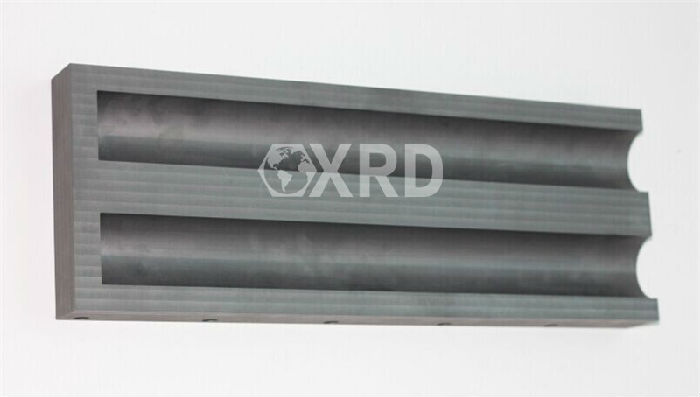 Graphite is a widely used material in continuous casting. The die molds are generally produced out of graphite. In these types of applications, the types of graphite used are ISO-Molded types. Small porosities and good machinability are required properties, and ISO-molded graphite has those. In rare instances, where large ingots are produced, extruded graphite is used. There are two types of continuous casting processes, a vertical casting and a horizontal casting. Graphite molds are used in both types of applications.